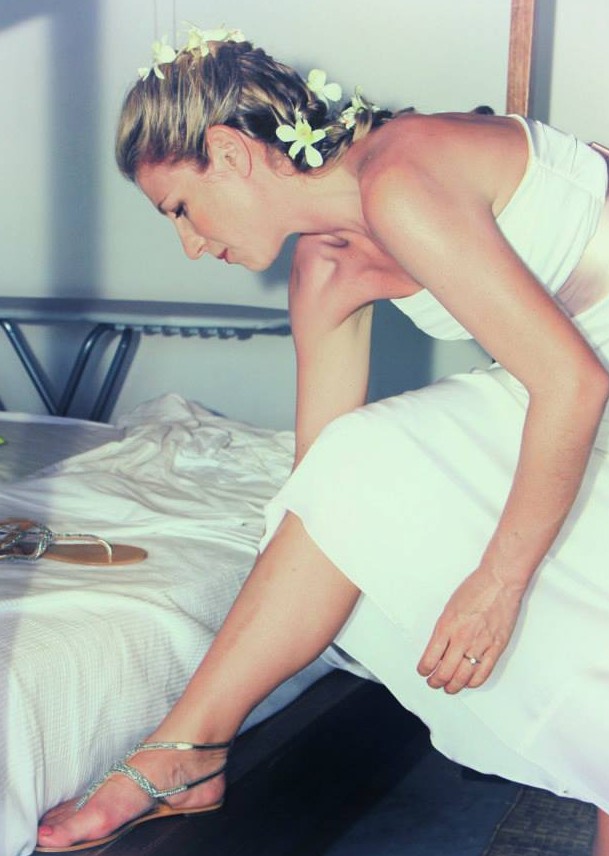 In August I was lucky enough to get the chance to attend and do the hair and makeup for a good friend of mines wedding in Koh Phangan. Thailand. The venue she picked was called The Jungle Club and was up the hill tops of Chewang Noi, overlooking Chewang beach. 
When Sarah first asked me to do the hair and makeup, my first thought was humidity! The temperature on the day was about 35 degrees so I used anti humidity hair products and oil free primer and mineral powder so the makeup lasted all day and all night.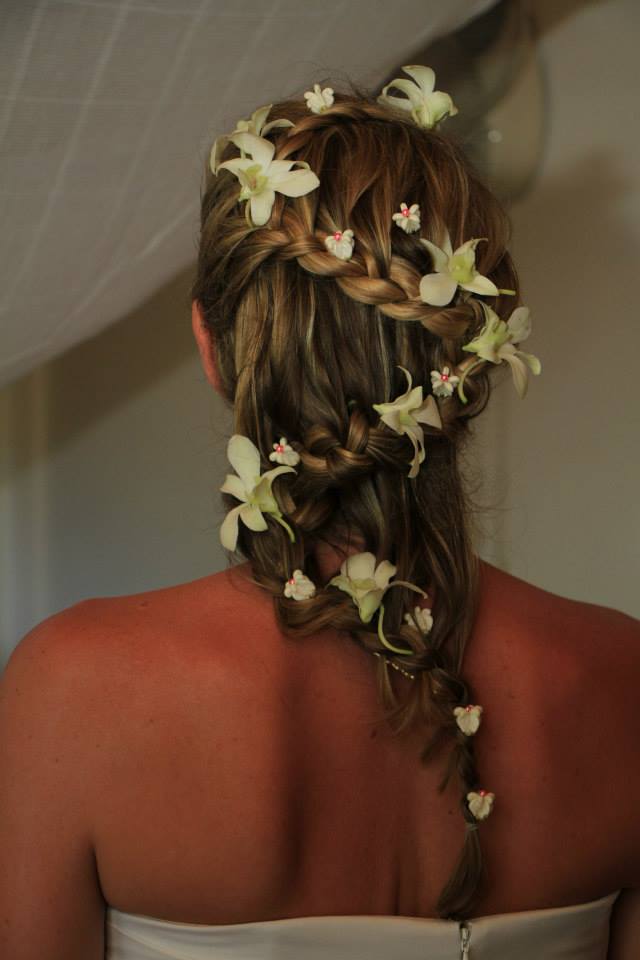 For the hair, Sarah originally wanted something half up half down but with the heat in Thailand, this would not have lasted. Instead I came up with this idea as it still has the effect that its down because of the softness but with it being off the face was more practical for the humidity. Sarah absolutely loved this style and with all the thai flowers we put in, it meant no need for jewellery. I think this worked really well with the casual theme, complemented the dress and went well with the flat sandles Sarah wore for her footwear.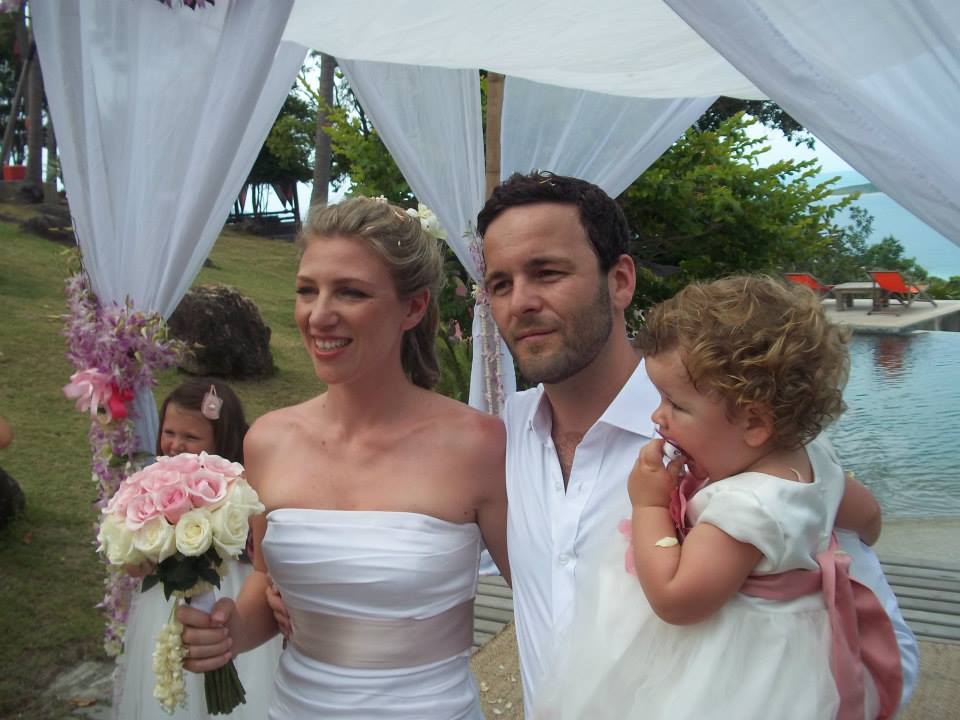 For Sarah's makeup, I used Laura Mercier oil free primer , Dermalogica tinted moisturiser with spf 15. This is a necessity with outdoor weddings. I used a little foundation then topped with Angel Face mineral powder . I usually use cream blush for brides but because of the heat I went for powder and used trusted favourite Nars Orgasm. I used neautral tones for the eyes but added some individual cluster false lashes. For the lips, I used Chanticaille lipgloss in fig. To top it all off, I set with Skindivia setting spray.